Bavarian Lodge,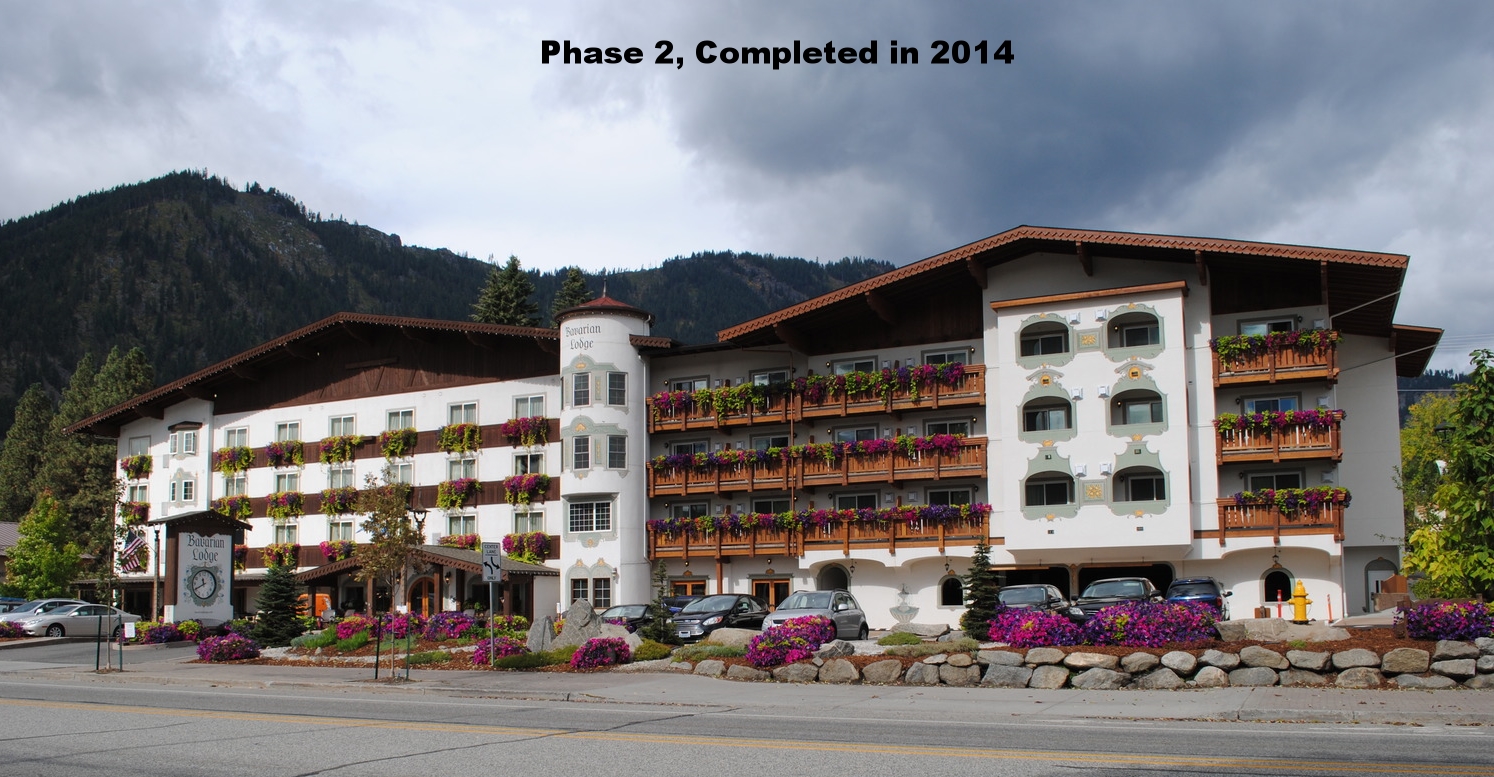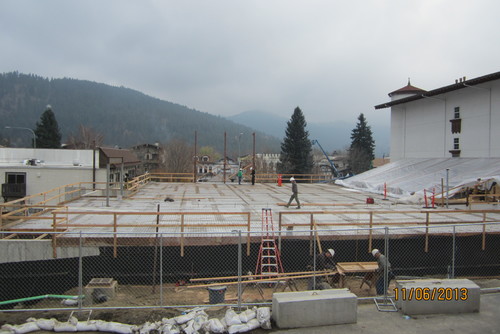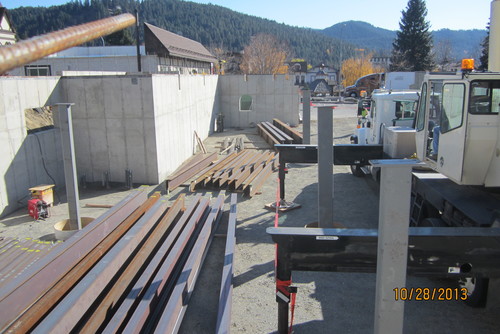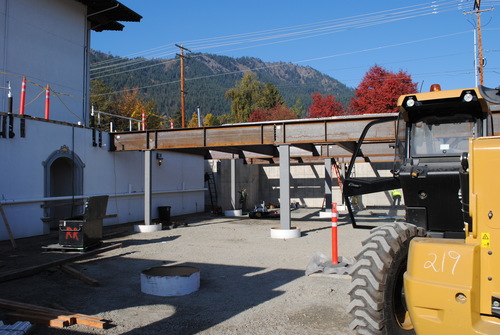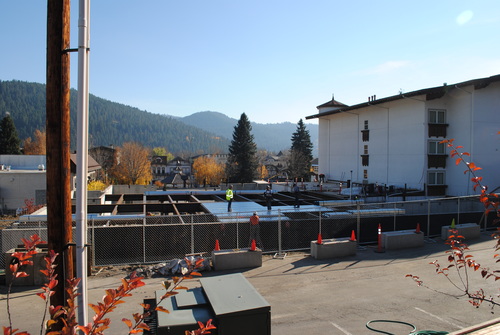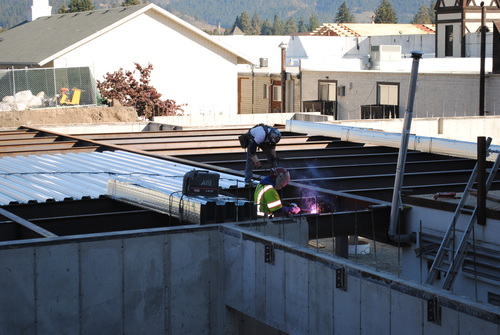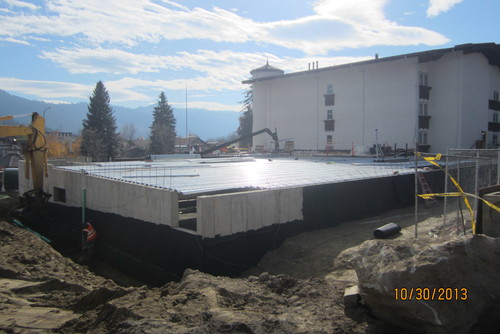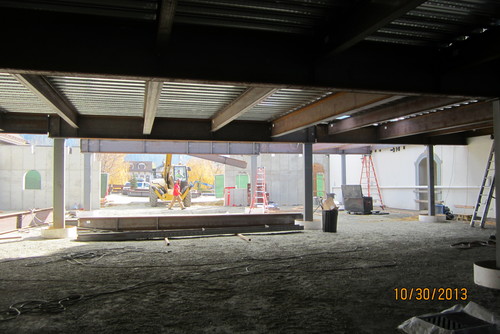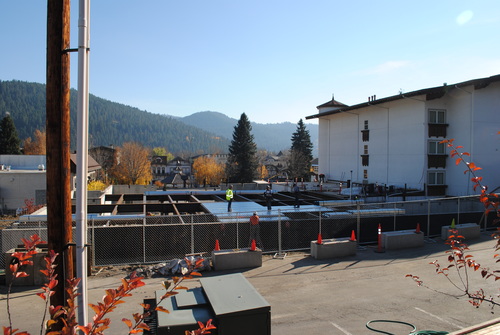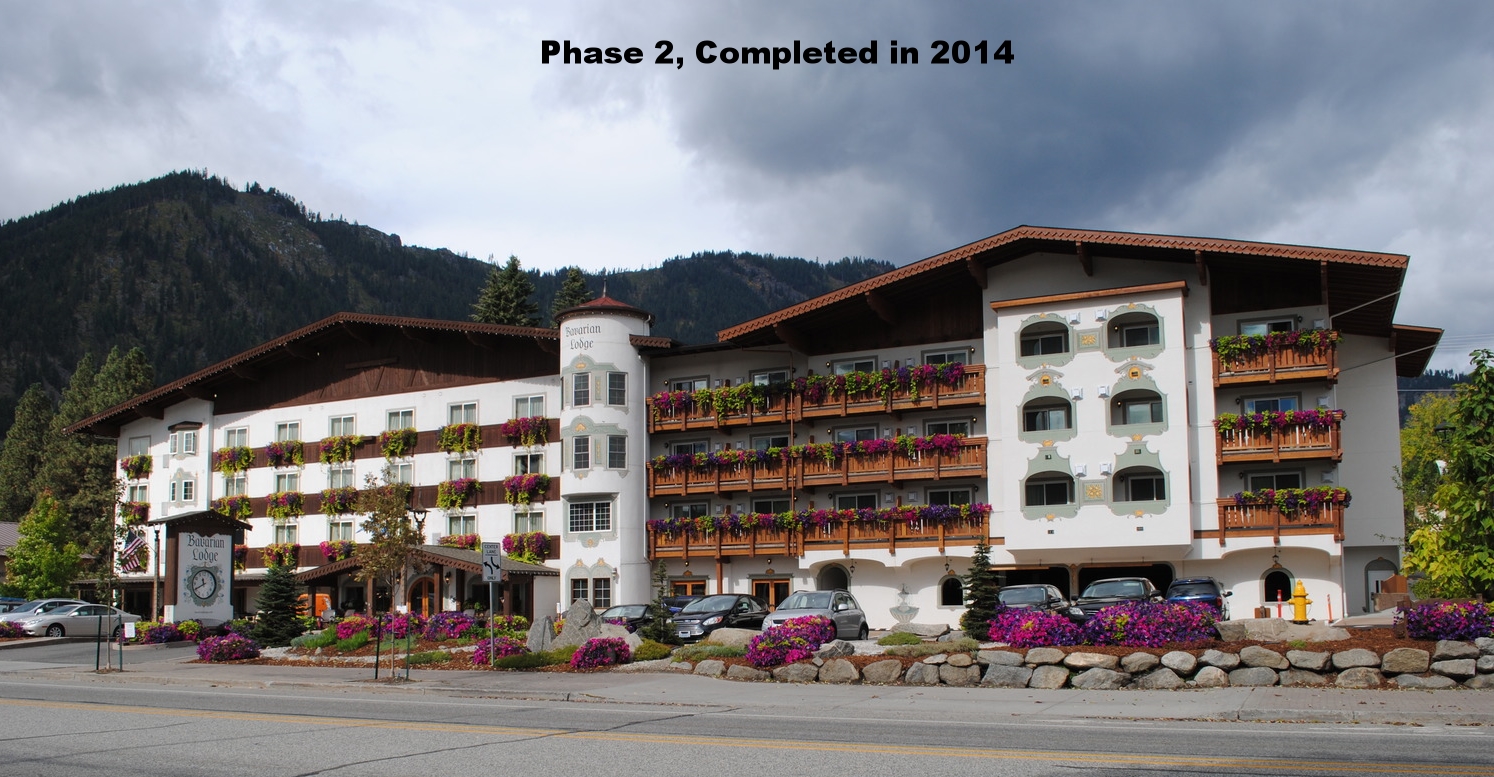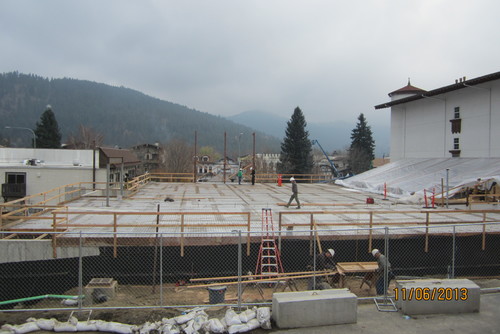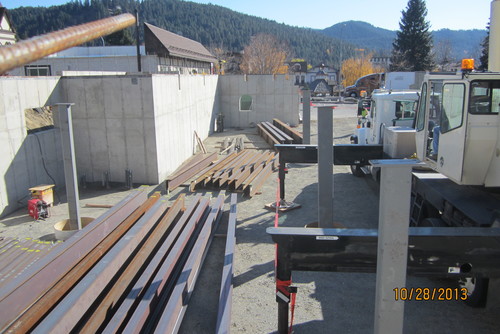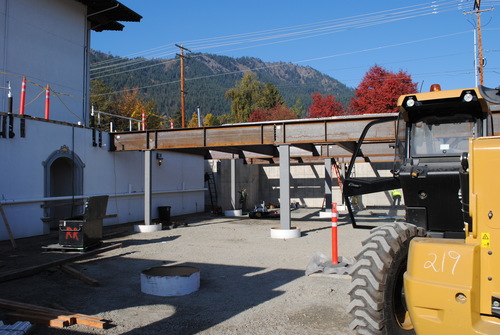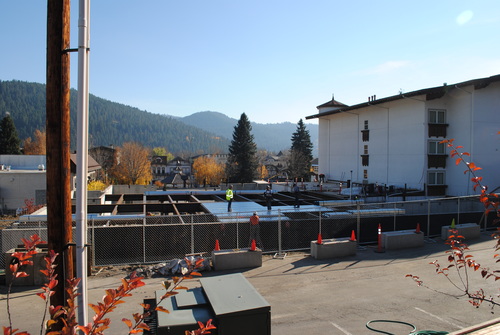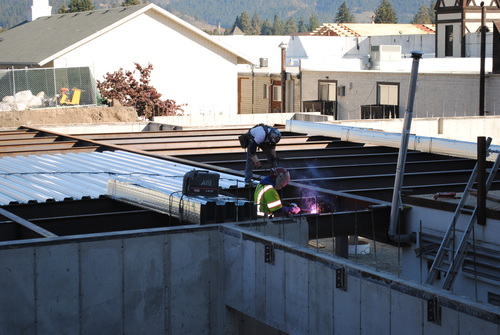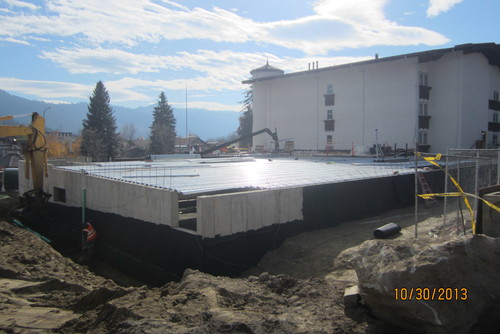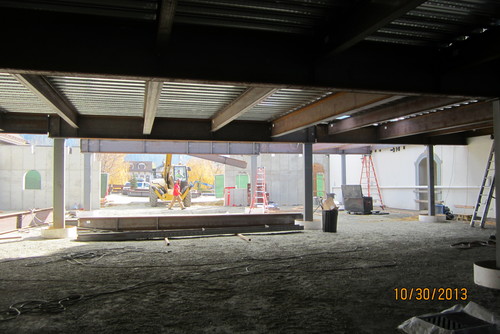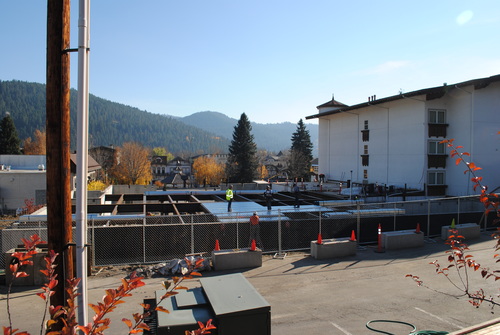 Bavarian Lodge,
Phase 1 Construction | Four-floors, 54 guest rooms, 34,000 sqft
Located on Hwy 2 across from the downtown core in Leavenworth, WA.

Featuring a guest lobby, breakfast room, conference rooms, guest laundry, ski storage, and a swimming pool.

The lodge showcases multiple turret architectural suites complete with soaking tubs that over look town and mountainous views.

An ice-melt system, installed at the front and rear entry, along with heated sidewalk and pool area eases snow management during the winter months.

The construction includes handicap facilities for hearing impaired, complete wheelchair accessibility and individually controlled heating and cooling units throughout the guest suites.

Reflecting a traditional, Bavarian design, the stucco exterior is complimented by scrolled wood beams, facias, fencing, planter boxes and flourishes.

R&R was hired again to also construct a large, conference room addition.
Phase 2 (Expansion): 42 guest rooms, 3 floors, connects to original structure
Completed in 2014, R&R was, again, hired to complete the project. In addition to the large expansion, Phase 2 also includes an underground parking garage beneath the first floor of the new structure.
<< Click To View All